This is the pinky Daisy that I grow in my garden.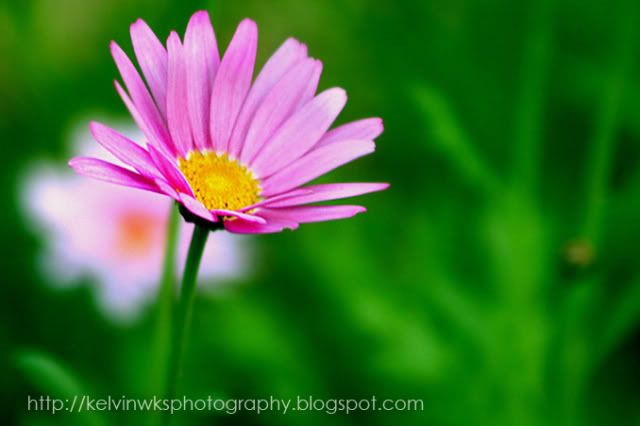 I was wondering what can I capture in my garden, finally I heard a very noisy noise and I guessed it must be Parrots (as they always being noisy!)And YES! There are 2 Parrots on top of my roof!!!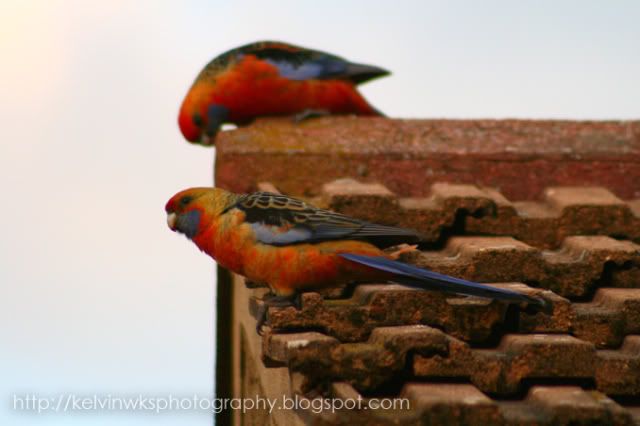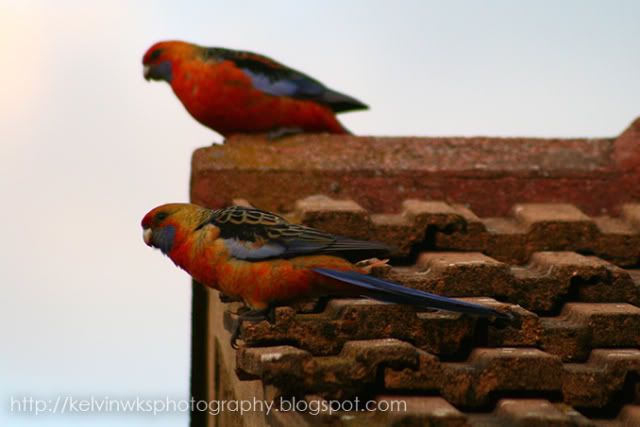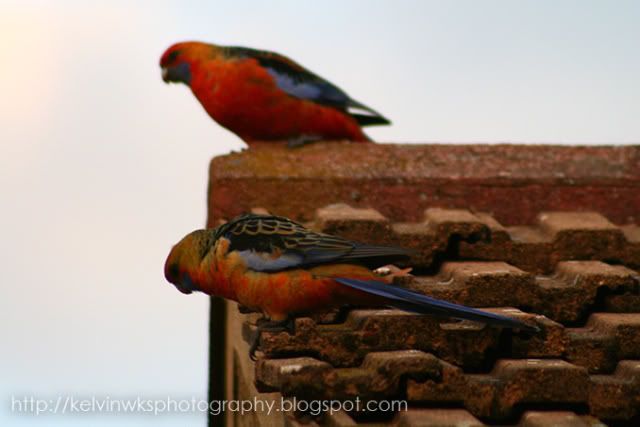 I could never see them around my house back in my hometown Malaysia. That's one of the reasons that I like Australia.