Tuesday, December 30, 2008
Thursday, December 4, 2008
Adelaide Botanical Garden is one of my favorite place to do photography! Each season have different sort of flowers,insect,scene etc to do photography. Therefore, once in a while, I have to go there to try some luck!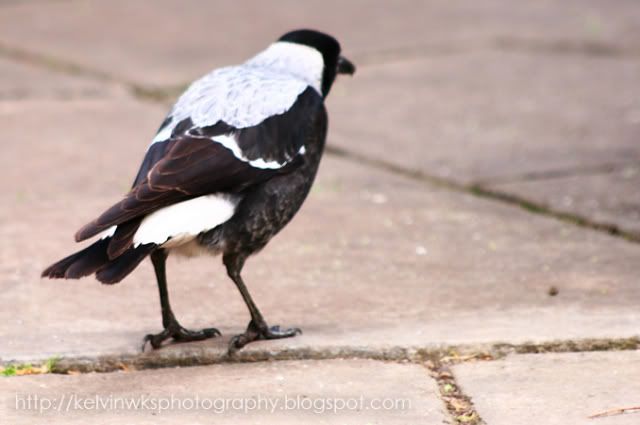 I am not sure you got the same feeling as me or not~ i feel like this Magpie is putting this both hands at the back created an old man feeling~~ :-P

"The Australian Magpie is black and white, but the plumage pattern varies across its range. Its nape, upper tail and shoulder are white in males, grey in females. Across most of Australia, the remainder of the body is black. In the south-east, centre, extreme south-west and Tasmania, the back and rump are entirely white. The eye of adult birds is chestnut brown.

An uncommon alternative name for the Australian Magpie is Flute Bird, which refers to its loud musical flute-like song, often performed as a duet or by groups. "
From
www.australian.museum/factsheets/australian_magpie.htm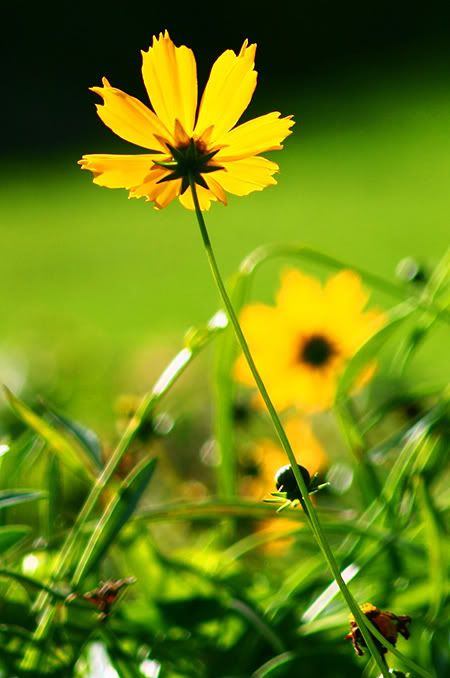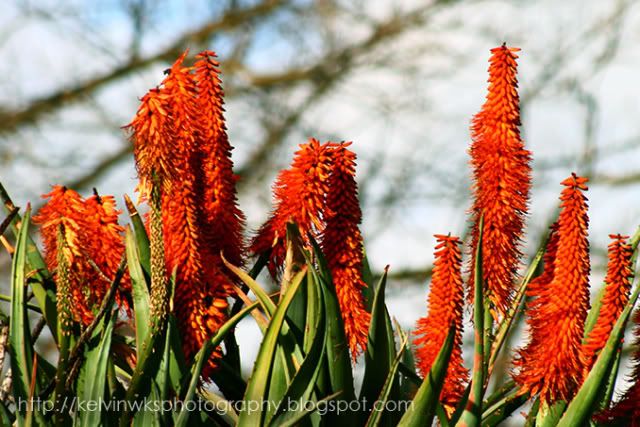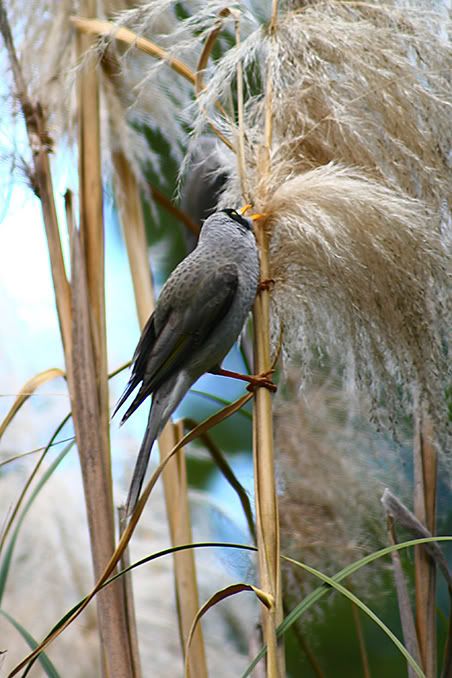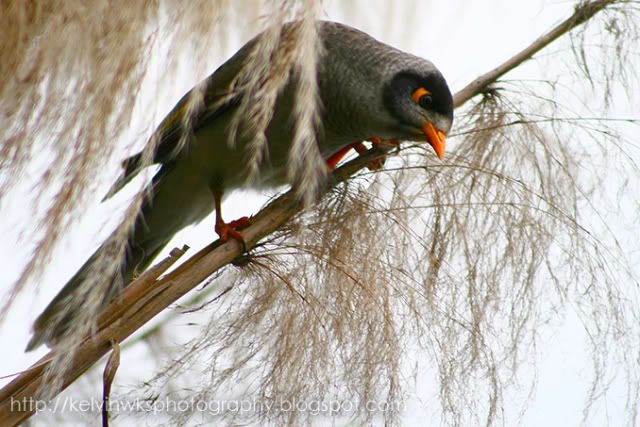 This bird is called Noisy Minor, but from what my Australian friends told me, this kind of bird always fighting for food with other birds and chasing them away~~

However, from my point of view, it just fighting for living like human do~~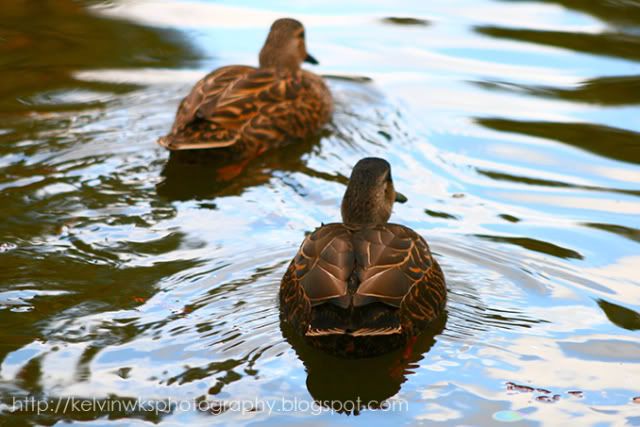 If these ducks were in Malaysia, they probably get cooked already.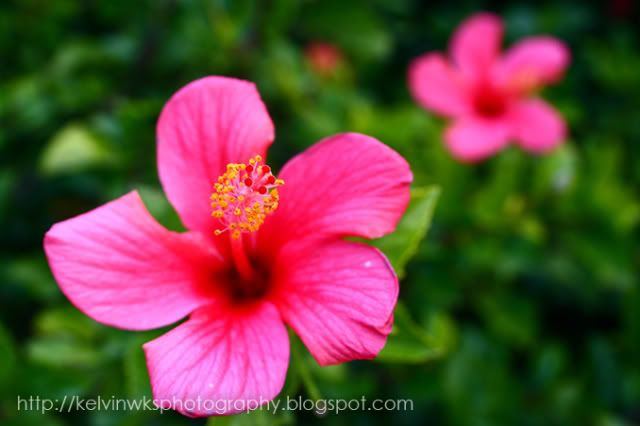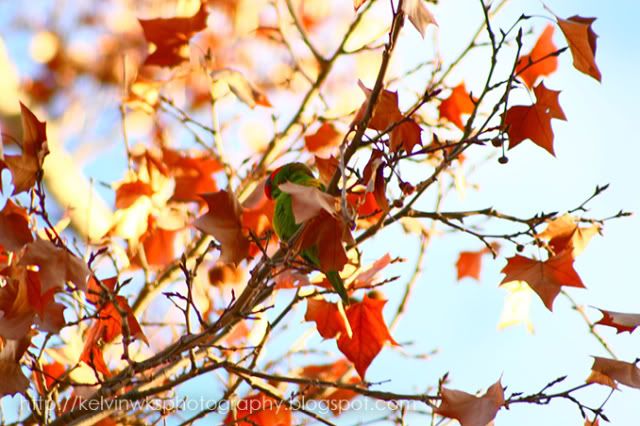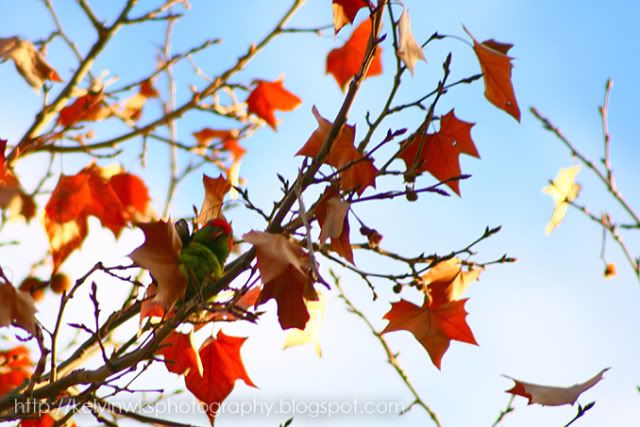 Read Full Entry 阅读全文>>>
Wednesday, December 3, 2008
This is the pinky Daisy that I grow in my garden.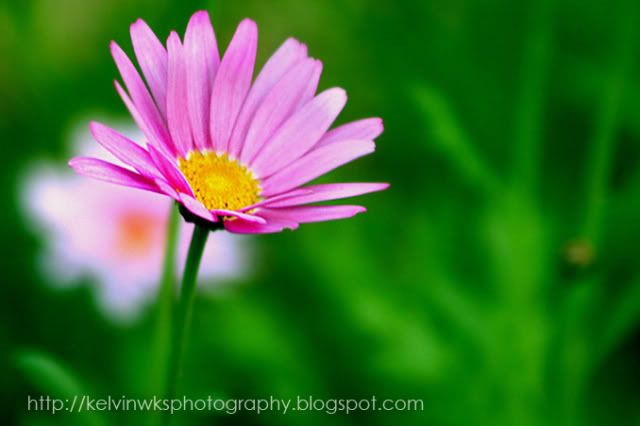 I was wondering what can I capture in my garden, finally I heard a very noisy noise and I guessed it must be Parrots (as they always being noisy!)And
YES
! There are 2 Parrots on top of my roof!!!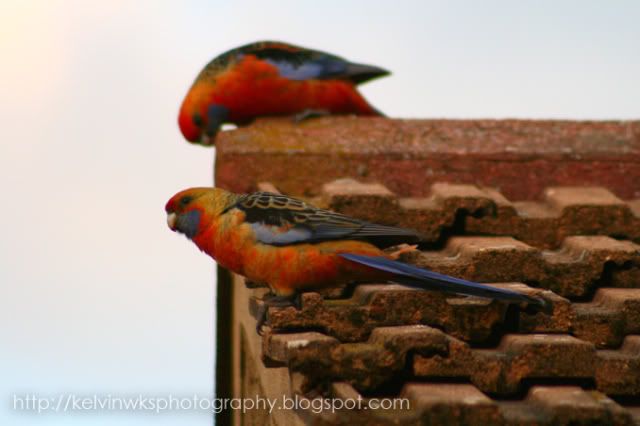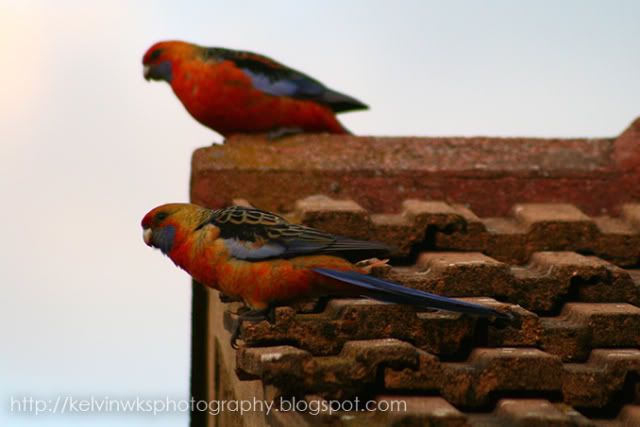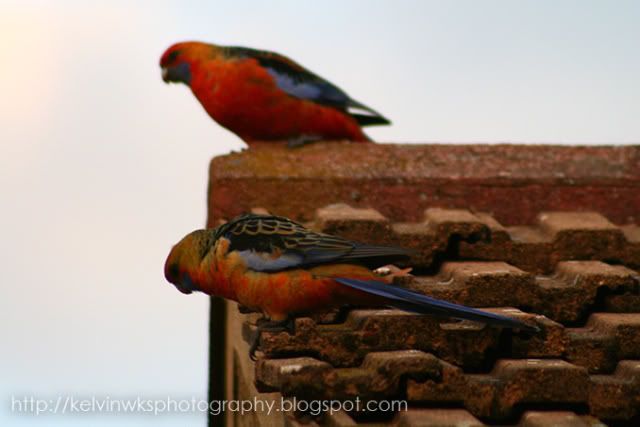 I could never see them around my house back in my hometown Malaysia. That's one of the reasons that I like Australia.
Read Full Entry 阅读全文>>>
Hi,
Thanks for stopping by looking at my work. I am truly appreciate it! I have another account in flickr which I update it almost everyday. Click
Here
if you interested to visit my flickr website.
I am Adelaide (Australia Base)freelance photographer who like to do any kind of photography as long as it is interesting and attractive in my eyes. I like to do photography because I joined flickr, one of the best and larger photography website in the world.
I really started to do photography since the day I joined Flickr, which was 3 June 2007. I never expected I will totally addicted to do photography someday in my life, and it become one of my top hobby! I liked to take photos before then, but only taking photos for friends or people. And very very rarely photograph purely landscape or objects. That's why I am so regreting now, why did I started to do photography sooooo late!!!??? Because I had been so many beautiful places before, but 90% of the photos that I taken were with people(Family,Friends,Myself...) inside!I wouldn't call it Portrait, I would rather call them snapshot. So I've missed a lot of great photos opportunity!!!
I have heard a lot of people buying expensive camera, lenses, filter etc to do photography. However, from my point of view, being a successful photographer, it is no necessary to have a real expensive equipment; the most expensive tool is actually your eyes – the eyes of beauty. Without the eyes of beauty, a photo that taken from million dollars camera also worth nothing.
Once again, thanks for your visit. And please do feel free to comment on my work as it will give me a great encouragement!
Have a nice day
Best Regards
Kelvin Wong
Read Full Entry 阅读全文>>>